Experience our favorite brewpubs and Christmas markets!
Experience a special Christmas market tour that starts at the historic Malzmühle brewery – the second oldest brewery in Cologne. At the start of the tour, we will give you an introduction to the local beer speciality Kölsch and the rich culture associated with it. Of course, we'll also have plenty of time to sample the best beer in the world.
Afterwards, we'll explore Cologne's enchanting Christmas markets together and warm up with a cup of mulled wine or continue enjoying fresh Kölsch. The crowning finale is a traditional beer hall, where you have the opportunity to warm up yourself with delicious Cologne food after the tour.
To offer more flexibility, drinks are not included in the tour price, but can be purchased anywhere at the regular price. We have limited the maximum group size to 10 people to ensure a comfortable atmosphere for all participants.
Enjoy an unforgettable Christmas market tour and discover the winter charm of Cologne in a small and personal group!
Duration:
3 hours
Included:
Guided tour of the Christmas markets in Cologne's old town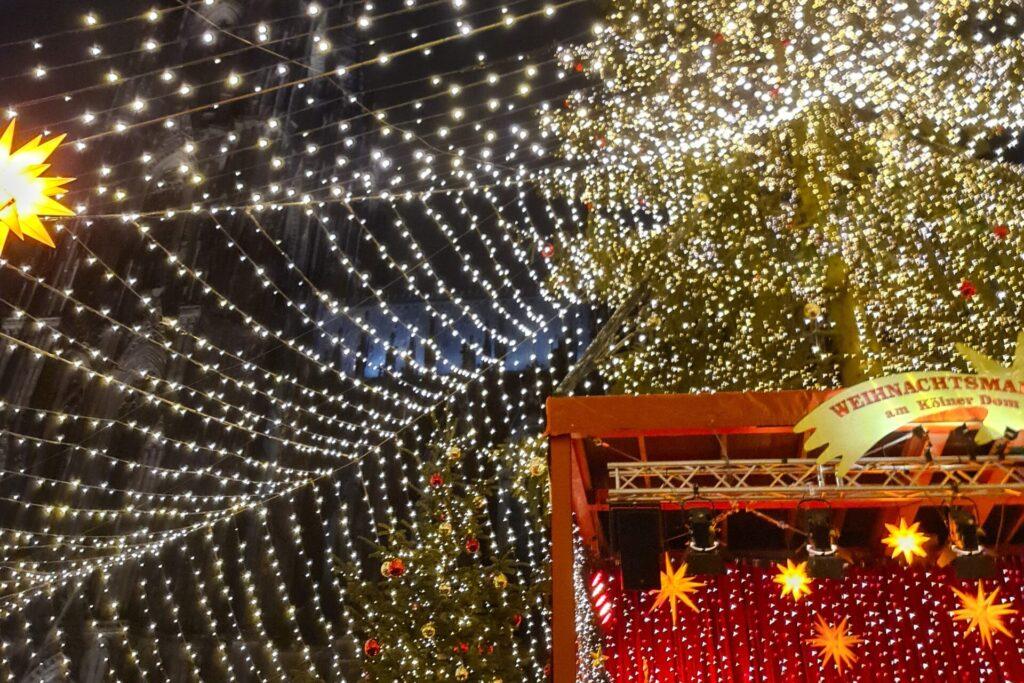 Book your tour directly through this calendar: