We will take care of your unforgettable night!
Our meeting point is a traditional Cologne beer hall, where we start with a hearty dinner (optional). There our experienced guide will show you how to tap a perfect Kölsch and you can enjoy the delicious beer. Booked a Pittermännchen, a 10-liter keg of Kölsch, to ring in the evening in style.
After this successful start we will guide you to more cool pubs and sights in the city. Along the way, we will continue the legend by organizing games and tasks for the bachelor/bachelorette. Of course, we are also open to games that you have already prepared!
Let us make sure that your night will be unforgettable. Trust in our team and enjoy an eventful and entertaining tour through Cologne!
What is included?
3 hour guided tour
10 liter keg of Kölsch in the first beer hall (if booked)
Afterwards it goes on according to your desires by traditional beer halls, pubs or a city tour (gladly also with games)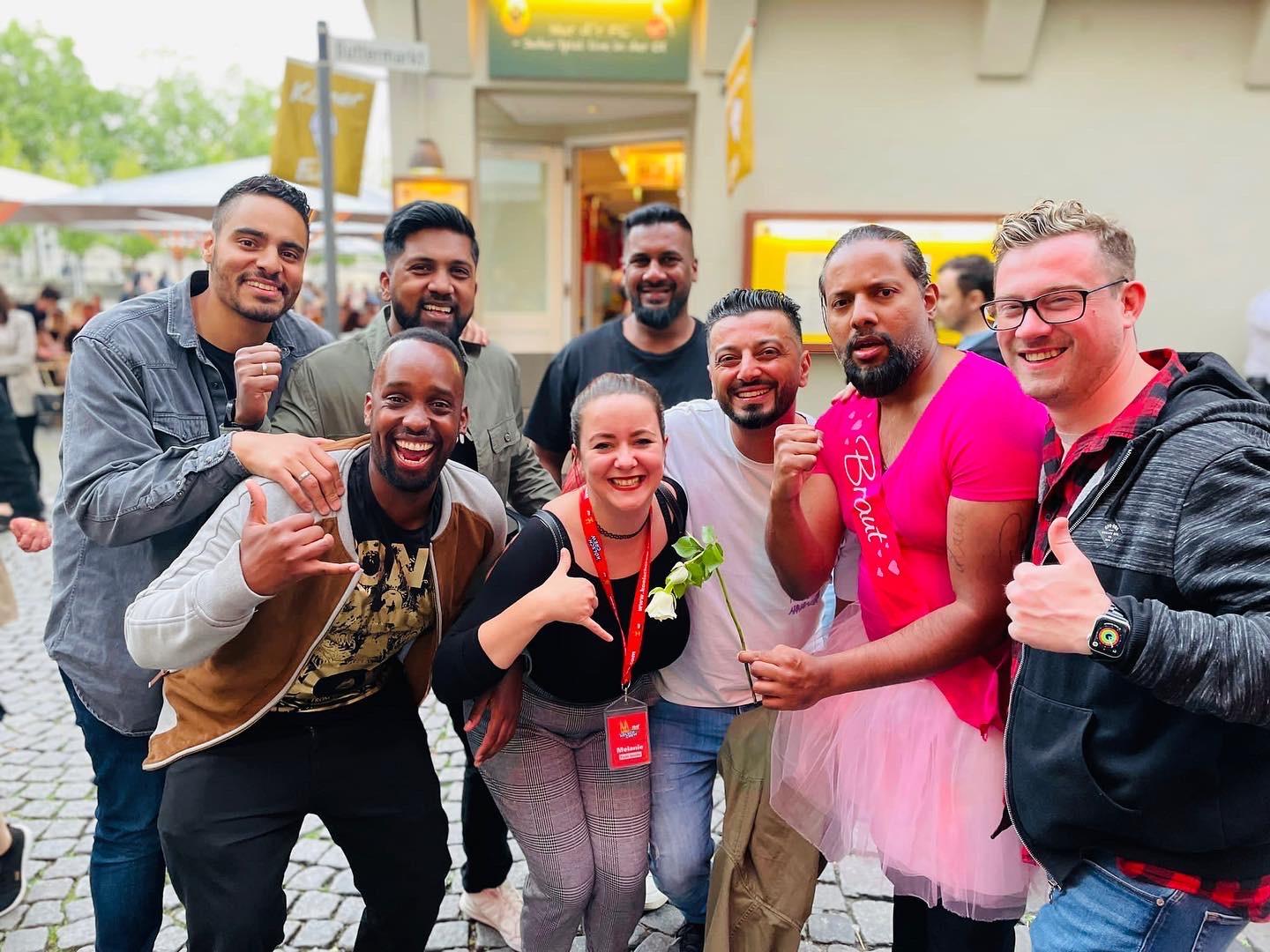 Book your tour directly through this calendar: